A Special Training Workshop for

The Perrin Technique
Join Us for a Three-Day Training Workshop with
Dr. Raymond Perrin, DO, PhD, Renowned Osteopath and Neuroscientist
📅 Dates & times:
February 2, 3 & 4, 2024
8:00 am-5:00 pm Eastern time
🏢 Venue: Cambridge College, 500 Rutherford Ave, Boston, MA 
🕒 The Perrin Technique Certification
Secure Your Spot Today!
EARN THERAPUETIC CERTIFICATION!
Earn The Perrin Technique Certification
Are you ready to elevate your knowledge and expertise in osteopathic medicine?
Lipedema Simplified proudly presents a groundbreaking workshop that's set to redefine your understanding of Chronic Fatigue Syndrome/ME and fibromyalgia.
Meet Our Esteemed Presenter, Dr. Raymond Perrin:
🌟Distinguished Osteopath
🌟 World-Class Neuroscientist
🌟 Accomplished PhD Holder
Don't Miss Out! Secure Your Spot Today!
This is your opportunity to become a certified expert in the Perrin Technique and join a select group of professionals dedicated to transforming the lives of those who are suffering with chronic pain conditions.
Space is limited, so act fast to reserve your seat.
ENROLL NOW WITH HOLIDAY DISCOUNT
🔬After this Workshop,
You Could…
In-depth knowledge of the latest advancements in osteopathic diagnosis and treatment techniques.
Understand the groundbreaking research of a pioneering neuroscientist, Dr. Raymond Perrin.
Be connected with fellow physicians and experts in the field.
Gain hands-on experience in utilizing the Perrin Technique treatment protocol.
INTRODUCING
The Perrin Technique
💡Why Should You Attend?
In this 3-day training workshop, you'll get:
🔹Earn up to 24 Hours of Course Completion credits.
🔹Enhance your skills and knowledge in the diagnosis and treatment of Chronic Fatigue Syndrome/ME and Fibromyalgia.
🔹Stay at the forefront of the ever-evolving field of osteopathic medicine.
🔹Connect with like-minded professionals and expand your professional network.
What's Included in
the Perrin Technique Workshop...
DAY 1
The Foundation of Glymphatics and Lymphatic Disorders
Introduction to Dr. Raymond Perrin and the Perrin Technique: You'll become acquainted with the workshop leader and his pioneering Perrin Technique, fostering confidence in his expertise.

Understanding the Significance of Glymphatics in Health: Gain crucial knowledge about the pivotal role of Glymphatics in overall well-being, setting the context for your journey.
🌟Completing Day 1 provides you with a strong foundation in the Perrin Technique, the significance of Glymphatics, and the ability to diagnose and assess lymphatic disorders. It equips you with practical skills and insights, empowering you to enhance patient care and outcomes in your practice.
DAY 2
Expanding the Horizon of Lymphatic Care
The Perrin Technique and Its Detoxification Role: Explore how the Perrin Technique contributes to the detoxification of the body, potentially benefiting a broad spectrum of patients.
Myalgic Encephalomyelitis (ME) and Chronic Fatigue Syndrome (CFS) and the Lymphatics: Uncover the connection between ME/CFS and the lymphatic system, opening up new avenues for innovative treatment approaches.
Bridging the Gap to Treat Various Disorders: Learn how to extend the application of the Perrin Technique to address a range of disorders, expanding your therapeutic toolkit and enhancing your versatility as a practitioner. Additionally, discover comprehensive holistic approaches to enhance patient well-being and health, creating a foundation for more comprehensive care.
🌟Completing Day 2 empowers you with the knowledge to use the Perrin Technique for detoxification and innovative treatment approaches for ME/CFS, while expanding your therapeutic toolkit and holistic patient care skills, enhancing your effectiveness as a versatile healthcare professional.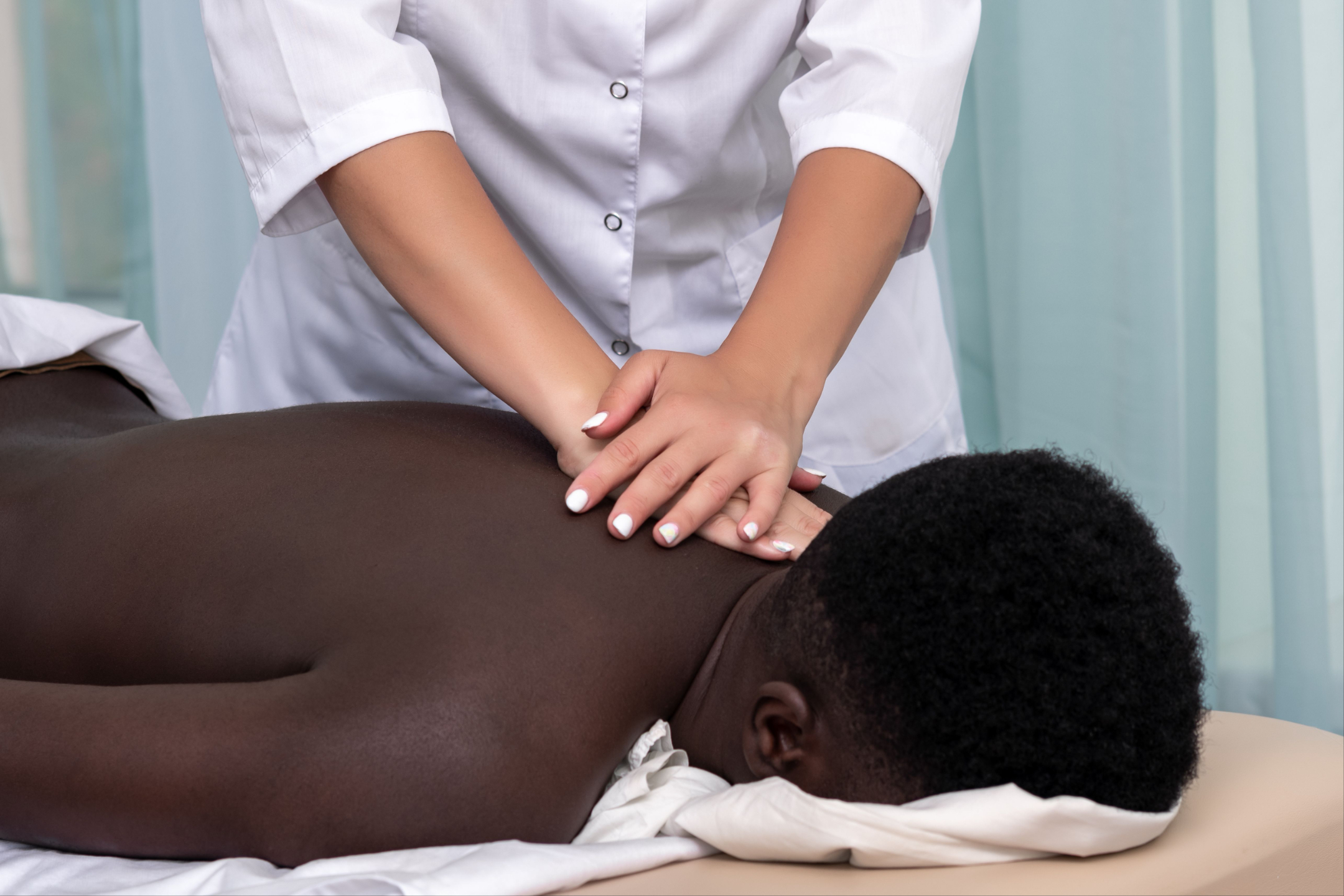 DAY 3
Transformation and Certification
Final insights from Dr. Raymond Perrin: Gain additional wisdom and insights from Dr. Perrin, rounding out your knowledge.
Patient Demo: Question, analyze, and integrate your knowledge by observing Dr. Perrin as he applies his techniques in a live patient demonstration.
Q&A and interactive discussions: Engage in interactive discussions and have your questions answered by the expert.
Certification and next steps for applying the Perrin Technique in your practice: Achieve certification and learn how to integrate the Perrin Technique into your practice, making an immediate impact on your patients' well-being.
🌟Completing Day 3 provides you with Dr. Raymond Perrin's valuable wisdom, an opportunity for interactive discussions, and certification, enabling you to apply the Perrin Technique confidently and make an immediate impact on your patients' well-being while solidifying your expertise in the field.
NICE TO MEET YOU
Dr. Raymond N. Perrin DO, PhD
🔹Honorary Clinical Research Fellow,
Faculty of Biology, Medicine and Health,
The University of Manchester.
🔹Neuroscientist, Registered Osteopath,
Specialist in Chronic Fatigue Syndrome.
🔹Winner of the Institute of Osteopathy's Research and Practice Award in 2015.
GET STARTED TODAY!
The Perrin Technique Certification
WHAT IS THE PERRIN TECHNIQUE
™

?

The Perrin Technique™ is an osteopathic approach that manually stimulates the soft tissues in the head, neck, back and chest to direct all the toxins out of the lymphatic system and into the blood, where they are eventually detoxified in the liver. Eventually with no poisons affecting the brain, the sympathetic nervous system begins to function correctly, and providing the patients do not overstrain themselves their symptoms should gradually improve and in time some patients become totally symptom free. 
Isla Brown, Glasgow, Scotland
"Attending Raymond's workshops has helped me immeasurably with my patients, firstly in giving me the confidence to correctly diagnose whether they do or don't have ME/CFS. Secondly if they don't have ME/CFS it has also helped me to understand much better how to improve the function of the lymphatics and autonomics, which in general osteopathic practice often need attention and treatment to help many patients who are working under par or struggling with stress.
I would highly recommend studying this work, which is well researched, has been consistently shown to be clinically effective and has provided reassurance, hope and brought much needed expertise to many, many patients in their often long and challenging journey back to health."
Rakhee Soni, The Chalfont Clinic, Buckinghamshire , UK
"Excellent course material. Very stimulating lectures and brilliantly taught. The content was interesting and mostly Dr Perrin had energy and passion in teaching and everything was well structured and organized. I very much enjoyed the course and would definitely recommend it to future practitioners."
Ian Trotter, BSc. Registered Osteopath, Chester, UK
"I attended my first Perrin Technique training seminar over 10 years ago. It opened the way for me to use osteopathy to treat a whole set of patients that otherwise wouldn't have been possible. The training seminar led by Dr Ray Perrin an expert in ME/CFS and the world leader in it's treatment through osteopathy, taught me how osteopathy treats one's patient at a deep physiological level. Continued attendance of his excellent annual conferences has only gone on to widen the scope of my osteopathy and practice."
GET OUR SUPER EARLY BIRD FAST ACTION BONUS PRICE!
Osteopathic Diagnosis and Treatment Unlocked
Join us on February 2, 3 & 4, 2024, in Cambridge College, Boston, MA, and embark on a journey of discovery, innovation, and professional growth.
Unlock the potential of osteopathic medicine with Dr. Raymond Perrin and Lipedema Simplified.
See you there! 👩‍⚕️👨‍⚕️🌿
YES, I WANT IN!